Teacher Dashboard Overview
The dashboard view provides information about what and how things are going on related to you and your classes on WeLearned.It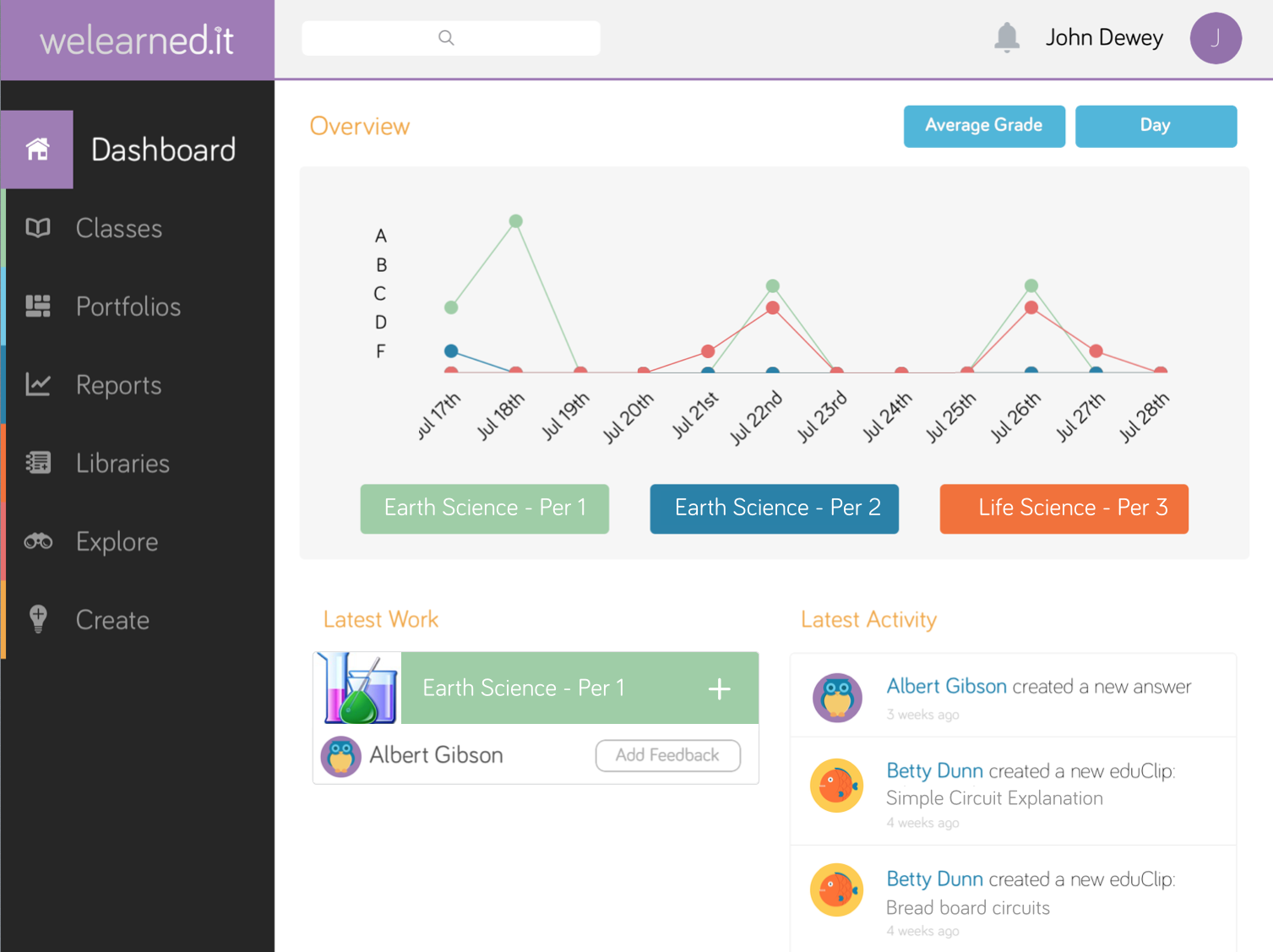 Overview
The Overview will show information in a graph that is interactive.
The two blue buttons directly opposite "Overview" control the what and the when.
The left button will allow you to choose "Average Grade", "Assignments", "Feedback", or "Reports".
The right button is a toggle of time.  You can select "Day", "Month", or "Year".
Tapping on the dots that appear on the graph will allow you to drill down deeper into the information.  If you see a dot showing there were 5 assignments this Month you can tap on the dot and see the actual assignments and tap on any of them to quickly see the assignment itself.
Under the table are colored tabs with the names of the classes that you teach or take.  They can be toggled on or off by tapping on them.  They gray color is "off" (not shown) and the color means it is actively shown and data will appear if there is data to show.
Latest Work
The Latest Work section shows classes that you have and students how have turned in work recently that needs to get feedback.
On the class bar there is a plus sign that will allow you to quickly start making an assignment for that class.
Latest Activity
The Latest Activity section is an activity feed for you and your students.  If your students create new social content you can quickly check it out by tapping that notification.