WeLearned.It allows users to create Portfolios. These portfolios are personalized 
collections of the students learning.
When tapping on "Portfolios" on the left menu you will see a list of any created 
portfolios on the left and "+Add Portfolio". Portfolios that have already been created 
will show up on the right main section of the screen.
To create a new Portfolio, tap on "+Add Portfolio" on the left menu.
Enter a title and description (optional) for the portfolio.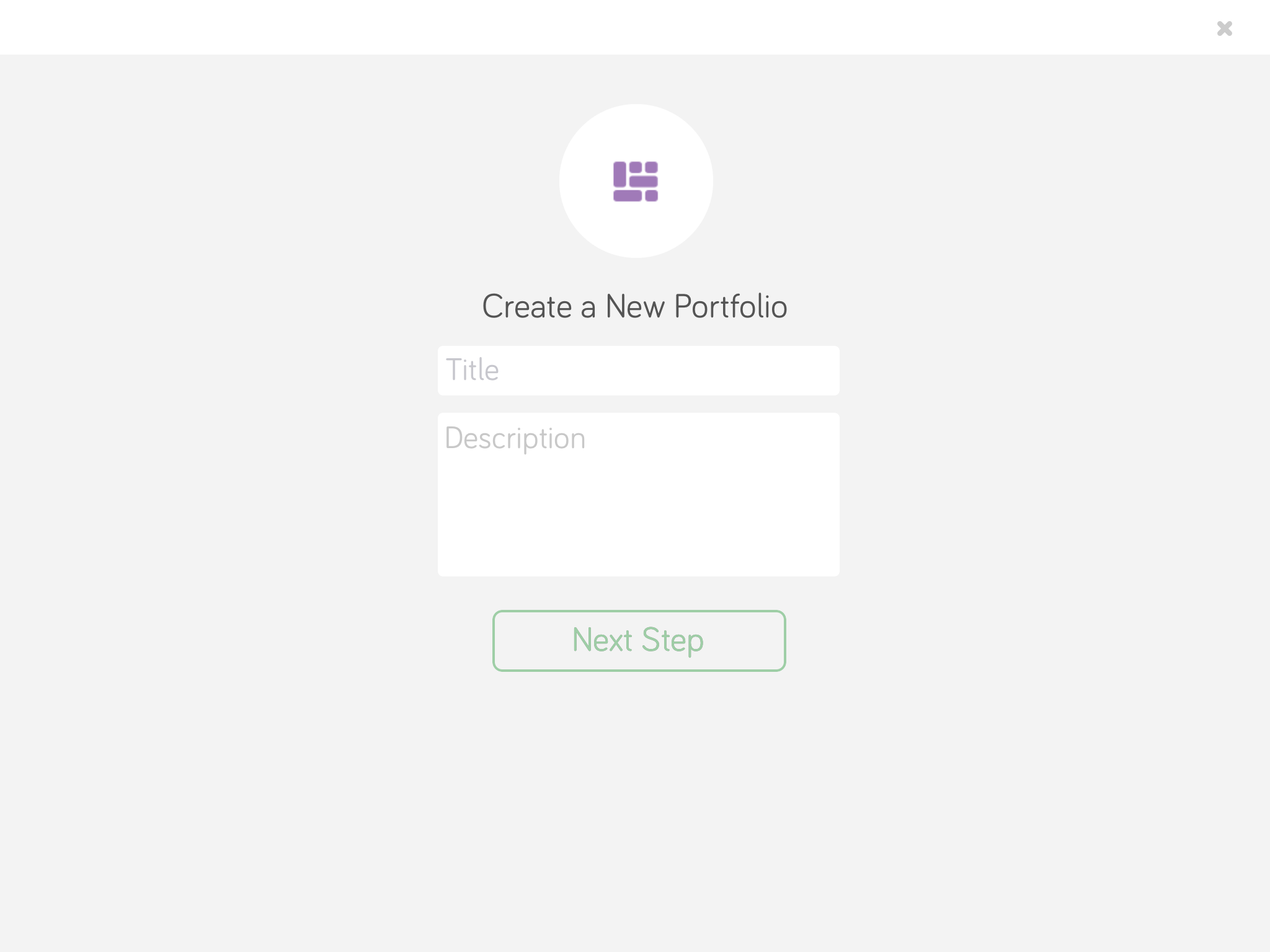 Tap "Next Step"
Select a template and a theme for a portfolio. These can be changed later on.
Tap "Next Step"
Choose portfolio materials by creating new content using the six colorful buttons on 
top or by attaching existing materials on the bottom. To select existing content, tap 
on the content on the bottom and it will slide to the left showing it has been selected 
for inclusion on the portfolio.


Once you have created new materials or selected materials you wish to add to the 
portfolio, tap on "Next Step"
On the top bar of this editing screen you can change the theme or layout of the 
portfolio and also re-order the content by tapping, holding, and dragging and 
dropping the content to a more desired location. You can also choose to publish 
the portfolio (make it something that can be searchable by other users), allow social 
buttons for the portfolio making it "social", and also turn on or off commenting on 
the portfolio.
Tap on "Finish" and the portfolio will be saved and loaded.
Tapping on the portfolio thumbnail you will see the portfolio main view that allows 
the user to edit the portfolio by tapping the pencil icon.


The eye icon allows users to view the portfolio in "Slideshow" mode – a way to slide 
between content using the arrows on either side of the full screen content.
The share icon allows you to share the portfolio to users within WeLearned.It, via 
email, or through any social platform.
The comment icon allows users to view or leave new comments.
If the portfolio is yours you will see a pencil icon to the right that lets you edit the 
portfolio. You will also see a trash icon that allows you the option to delete the 
portfolio.